Woman Takes On Super Fast Busta Rhymes Verse And Slays
3 February 2016, 12:30 | Updated: 23 March 2017, 12:35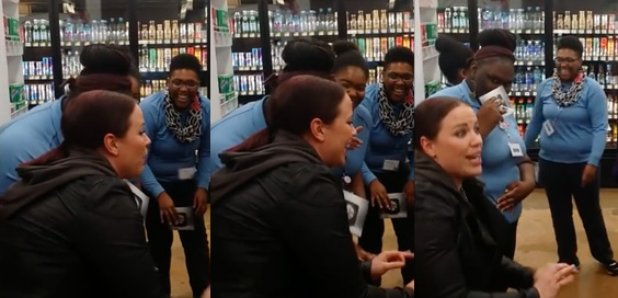 She goes in!
Aspiring rapper Stacey Kay showed off her amazing rap skills in a new video that is quickly going viral.
Kay surprised onlookers in a US supermarket as she laid down Busta Rhymes' incredible verse from 'Look At Me Now' word-for-word.
The impromptu performance accompanied by a beat boxer looks to have gained her some new fans.
Watch the remarkable footage above.