This Three-Year-Old DJ Just Won 'SA's Got Talent'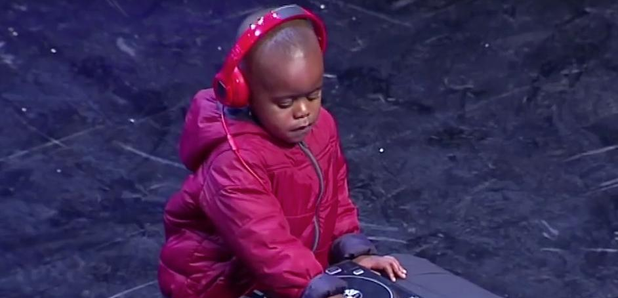 This toddler has skills.
Update
Three-year old DJ Arch Jr. has won 'South Africa's Got Talent', earning himself a prize of 500,000 South African Rand (£23,000).
The young DJ saw off tough competition from rapper K-N9ne in the final with an impressive Afrobeats mix.
But despite his massive success, Arch Jr's Dad is keeping his feet firmly on the ground.
"He's still young… When he's mature enough, then that's when we'll start planning. But for now he's just a kid," he said.
Watch the amazing performance below.
6/10/15
DJ Arch Jr. may only be 3-years-old but he has already been on the decks most of his life.
After his father downloaded music software for himself, Arch Jr. started playing around and uncovered his hidden talents.
His astonishing DJ skills have taken the South African toddler all the way to prime time TV on 'South Africa's Got Talent'.
Not one to shy away from the challenge, DJ Arch Jr. performed a jaw-dropping set on stage – shocking the audience and judges alike.
The young DJ isn't just pressing play – there is some technical knob-twisting and an epic drop that sends the audience into hysterics.
Watch the baby DJ show off his skills above.