This Cat And His Owner Move To 'Hotline Bling' In Perfect Unison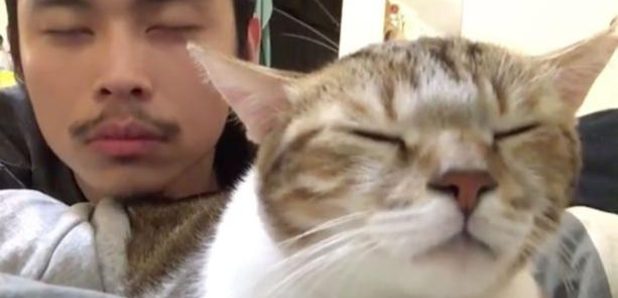 You used to "meow" on my cell phone.
A video of a cat dancing along to Drake's smash hit 'Hotline Bling' has quickly gone viral.
The cat and its owner Mike Lavin bob and sway their heads in sync to the single, with their eyes half-closed.
Watch the video below:

Unsurprisingly the clip has sent Twitter into meltdown.
I've watched that video of the cat nodding to Hotline Bling about 86 times today

— Sierra Gonzales (@_SierraGonzales) November 9, 2015
I have watched that video of the cat bopping its head to hotline bling at least 20 times in the past two hours, it is all I need in my life

— Paula Tattoni (@PaulaTattoni) November 9, 2015
Anddd I have a test at 9:15 tomorrow morning but I'm sitting here watching that cat groove to Hotline Bling on repeat so there's that

— ξmιᏓγ (@emma_lee_cee) November 9, 2015