Watch Michelle Obama Drop A Hot Freestyle About College Education
10 December 2015, 17:30 | Updated: 23 March 2017, 12:35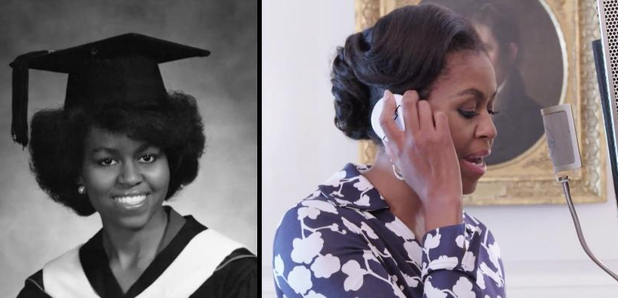 "FLOTUS on the track..."
Michelle Obama showed off her rapping skills in a new comedy video promoting college education in the US.
Obama featured on the song alongside Saturday Night Live actor Jay Pharoah in the video about the benefits of staying in education.
"Southside Chicago/ We all know/ We had to do overtime every night to make it tomorrow," raps Obama.
"And everyone could really make their dream true/ Hey kid, listenin' in Michigan, that could be you."
Watch the video below:

The video has been released in conjunction with Obama's Better Make Room campaign, an extension of her Reach Higher campaign – encouraging US students to stay in education after high school.
Meanwhile, her husband Barack Obama recently revealed tat his favourite song of 2015 was Kendrick Lamar's 'How Much A Dollar Cost'.
Kendrick's album 'To Pimp A Butterfly' has been nominated for Best Rap Album at next year's Grammy Awards.