Gymnast Effortlessly Adds Hip Hop Moves To Routine And Slays
10 February 2016, 10:09 | Updated: 23 March 2017, 12:35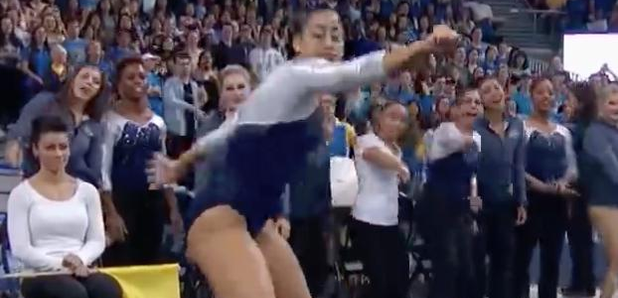 She goes in!
A gymnast from UCLA is quickly going viral after she unexpectedly slipped some Hip Hop moves into her floor routine.
Sophina DeJesus showed off her incredible balance and ballet-like moves with the addition of the Whip and Nae Nae, The Quan and other Hip Hop dance moves – much to the love of the crowd.
Watch the amazing footage below:
DeJesus' moves have been watched more than 25 million times on Facebook so far.
The eye-catching routine earned the 21-year-old a 9.925 – which meant she tied for third place behind two other less viral-worthy performances.
Will we see the US gymnastics team throwing down some Hip Hop moves at the Olympic Games this summer?