Fatman Scoop Busking On The London Underground Is Genuinely Hilarious
20 January 2016, 10:00 | Updated: 23 March 2017, 12:35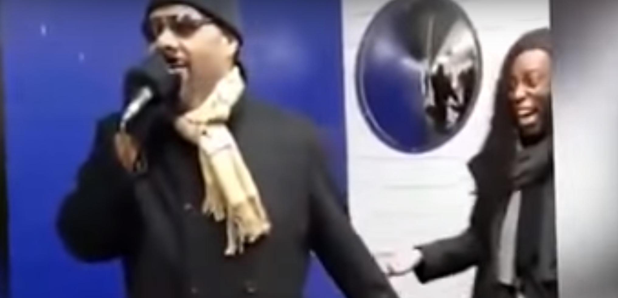 The 'Be Faithful' singer busked along to Amy Winehouse's 'Valerie.'
Several Londoners had a surprise on their regular commute when they walked past none other than Fatman Scoop busking to Amy Winehouse's hit song 'Valerie' on the Underground.
The 'Be Faithful' singer was disguised in a hat and glasses (and was pretty unrecognisable anyway thanks to an incredible weight loss), as he sung to Londoners; "Drop a quid in!" in the tune of his iconic lyric; "Here we go now!"
Watch Fatman Scoop busk on the London Underground below:
While most Londoners continued on their way, some stopped to watch the performance and managed to catch it on camera.
"How much weight did you lose? It's time to change your name" one fan wrote on Facebook.
"12 pant sizes brother!" Scoop replied.
Strangely, this isn't even the best busking video to come out of 2016 so far. Last week an OAP was caught busking to Stormzy's 'Shut Up' on Carnaby Street, London, which was something special.