Famous Movie Dance Scenes Have Been Cut Together For Epic 'Uptown Funk' Video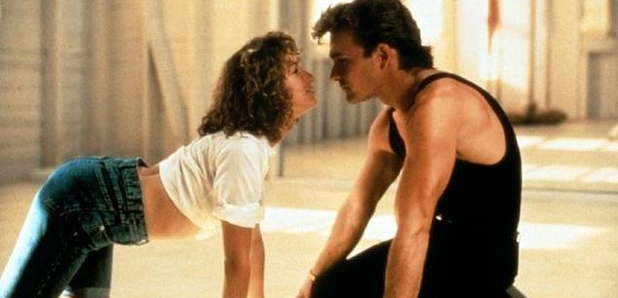 The video for 'Uptown Funk' has been reinvented.
A new video for Mark Ronson's 'Uptown Funk' has surfaced online featuring famous dance scenes from over 100 films.
The video, put together by 'What's The Mashup', includes famous scenes from iconic films such as 'Dirty Dancing', 'Saturday Night Fever' and 'Sister Act 2', as well as movies such as 'Magic Mike' and 'Star Wars'.
So far the clip has been viewed over five million times.
Watch below:

Check out the full list of films that appear in the video below:
Bis
Footloose
Rocky III
Sister Act 2
Kickboxer
Les Compères
Love Actually
Napoléon Dynamite
Risky Business
Mr. Bean's Holiday
The Naked Gun 2½: The Smell of Fear
A Night at the Roxbury
Despicable Me
Bruce Almighty
Tropic Thunder
Saturday Night Fever
Back to the Future Part III
The king of new york
La cité de la peur
13 Going on 30
Shaun of the dead
Sister Act 2
Starsky & Hutch
Big
The Blues Brothers
Aladdin
West side story
Hitch
Sister Act 2
Zoolander
Airplane
Singin' in the Rain
American Wedding
Kung Fu Hustle
Slumdog millionaire
School Of Rock
The Gold Rush
Camping
Spiderman 3
Babysitting
You Don't Mess with the Zohan
Magic mike
Scary movie 5
The Wolf of Wall Street
Pulp Fiction
Spy Hard
A Night at the Roxbury
The Nutty Professor
Beetlejuice
The full monty
Burn after reading
American pie
Reservoir dogs
What Women Want
Shrek
Flashdance
Top Secret!
Ted
Didier
Road trip
Astérix et Obélix: Mission Cleopatre
Rabbi Jacob
Mary Poppins
Dirty Dancing
Cool Runnings
Boat Trip
Grease
Staying alive
Face/Off
Charlie's Angel
Spy Hard
Dirty Dancing
The Hangover (Very bad trip)
OSS 117 : Le Caire, nid d'espions
Dirty Dancing
Footloose
The Lion King (Le Roi lion)
The full monty
Rush Hour
American pie
Napoléon Dynamite
Intouchables
Sister Act 1
Man on the moon