Watch A Drunk, Topless Man Bet R Kelly $100 That He Isn't R Kelly
7 June 2016, 15:49 | Updated: 23 March 2017, 12:35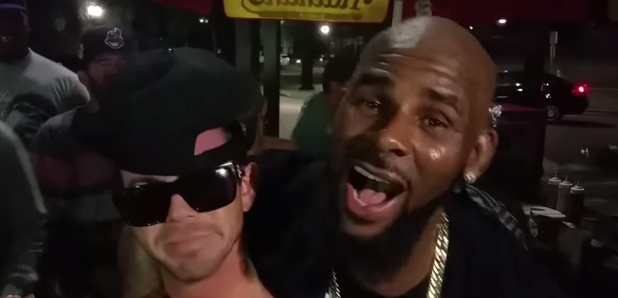 There's only one way to prove it...
Stop what you're doing, because we've found the funniest video to hit the internet this week, possibly this year.
The clip shows a (probably) drunk, topless guy and his friends having some banter in the street with R Kelly, who he is convinced isn't in fact R Kelly.
The man was so sure that it wasn't the iconic singer standing in front of him, that he bet him $100 to prove his identity.
There was, of course, only one way for R Kelly to prove him wrong...
The singer belted out his legendary single 'Bump N Grind' to the crowd (sadly, the man was unmoved).