Everyone Is Talking About This 17-Year-Old Rapper Called Token's New Video
12 January 2016, 12:30 | Updated: 23 March 2017, 12:35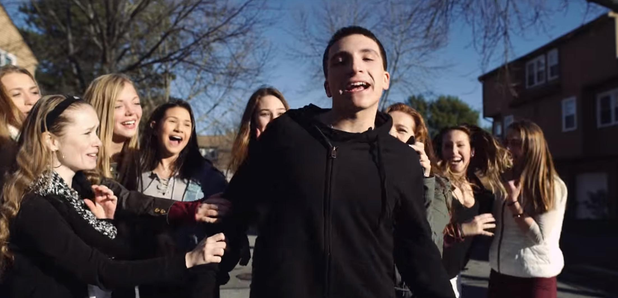 A 17-year-old rapper who goes by the name of Token is garnering up a lot of attention on the internet with the release of his brand new video for 'Still No Sucka MCs'.
Token - real name Ben Goldberg - racked up an impressive one million views for his previous video 'No Sucka MC's.
Watch the video for 'Still No Sucka MC's' below:
Token began writing poetry as conflicts and struggles arose in his life, eventually moving on to write and record hip hop songs and releasing them on the internet.
"Now a freshman in high school, Token spends most of his free time writing, recording, mixing, editing videos, and networking," his Facebook page explains. "Combining tremendous talent, work ethic, discipline and passion for hip-hop, Token is determined to make his dreams come true."