You Need To See This Hilarious Video Of Desiigner Playing Pokemon Go
22 July 2016, 12:54 | Updated: 22 July 2016, 12:55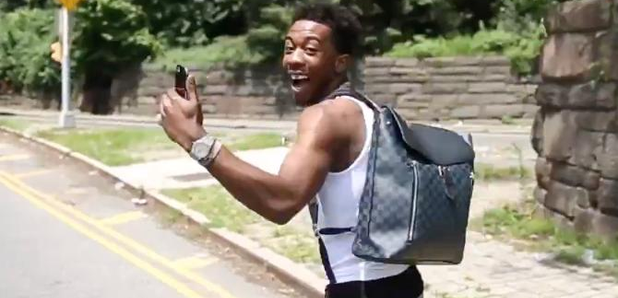 Gotta catch 'em all.
Desiigner is known for his energetic performances on stage but the GOOD Music rapper also appears to apply his infectious excitement to nearly everything he does.
The 'Panda' rapper spent a few hours playing Pokemon Go in the streets of New York City, with hilarious consequences.
He jumps over fences, takes selfies with fans, dances in a park and attempts to capture some rare Pokemon.
Watch below:
Meanwhile, a new live-action Pokemon movie has just been confirmed by production company Legendary Entertainment.
The movie will reportedly focus on a new character called Detective Pikachu.
Check out our top tips for playing Pokemon Go here.