Vic Mensa Goes In On New 'Heat It Up' Freestyle
10 August 2015, 11:45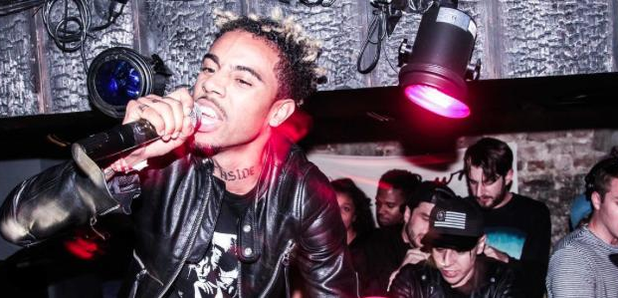 Vic dismisses rumours he plagiarised hit single 'U Mad'.
Vic Mensa has released a new freestyle as part of his new 'Disrupting Traffic Fridays' series.
In 'Heat It Up', the self-proclaimed 'young Jimmy Page' dismisses rumours that he plagiarised his hit single 'U Mad', featuring Kanye West.
Listen to Vic Mensa – 'Heat It Up (Freestyle)' below:
(Warning: This song contains strong language that some people may find offensive.)
He raps: "How they accuse me plagiarizing s**t that no one has heard/I guess that's just an excuse for ya'll to put my name in ya'll words."
The Roc Nation rapper follows up his previous 'Heir To The Throne' freestyle, which used the famous Biggie instrumental 'Who Shot Ya'.
Vic Mensa's debut album 'Traffic' is set for release this autumn on Roc Nation.