Vic Mensa Claims Donald Trump's Presidential Election "Had To Happen"
16 November 2016, 12:26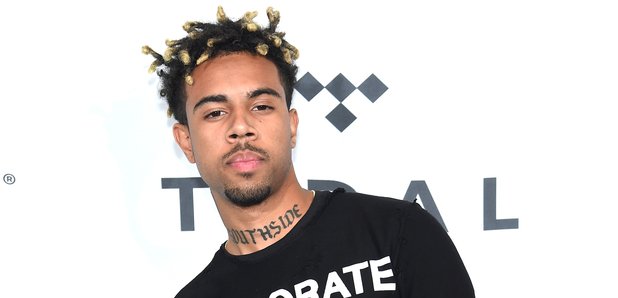 The rapper has expressed his strong views.
Vic Mensa claims that Donald Trump's Presidential election was necessary because of the current state of the country.
In a new essay for Billboard, the rapper shared his strong feelings about the 2016 US election results.
"I realised that this had to happen because we've been pacified by having Barack [Obama] in office," he said.
"That pacification would have only continued by having Hillary [Clinton] elected. "
Mensa then elaborated on how the U.S. hasn't been safe for black people, even under President Obama – citing many unarmed black people that have been killed unlawfully by police officers.

"We've been getting killed in the streets by police like dogs with a black president in the White House and there's no accountability for those white officers," he continued.
"We already had to mother*cking watch our back. This was not a safe place for us to begin with."
Vic Mensa has been outspoken about issues in the past and even told Capital XTRA that the U.S. government "can't keep killing us and think the bullets won't turn around".
The Chicago rapper's latest single '16 Shots' is also dedicated to 17-year-old Laquan McDonald, who was murdered by police in 2014.
Vic Mensa ended his lengthy essay with an inspirational message, trying to bring people together.
"We need to unify and decide what it is that we really believe in—that's what we need to fight for. We can't just fight against injustice. We gotta fight for justice."