Rapper Troy Ave Not Charged With Murder In T.I. Gig Shooting
21 June 2016, 09:58 | Updated: 21 June 2016, 10:02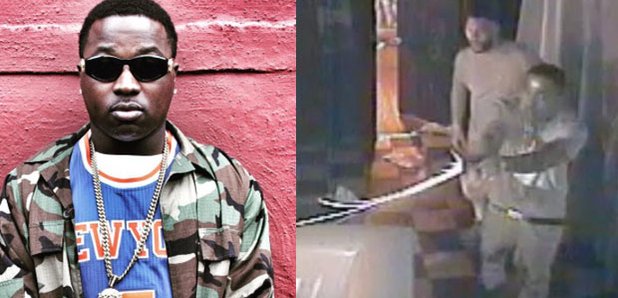 However the rapper still faces jail time.
Rapper Troy Ave has avoided a murder charge for his involvement in a shooting at TI's recent New York gig at Irving Plaza.
In the dramatic incident last month, Ave's bodyguard, Ronald McPhatter, was shot dead and four others were left with gunshot injuries.
Ave was initially charged with attempted murder and two counts of criminal possession of a weapon, after investigators studied CCTV footage.
WANTED: Info/witnesses regarding homicide at Irving Plaza in Manhattan. Call #800577TIPS. https://t.co/HuL0YszMK8 pic.twitter.com/hto8W6M42D

— NYPD NEWS (@NYPDnews) May 26, 2016
However Troy Ave is still not free of trouble as he has been indicted on five other felonies and could face significant prison time.
According to TMZ, he currently faces one count of attempted second degree murder and four counts of criminal possession of a weapon.
Despite the video footage appearing to show Ave shooting a gun at venue, his lawyer Scott Leemon says it only shows part of the story.
"The video does not show everything nor explain what happened in the VIP room before Troy came running out, as a victim, after he was shot," he said.
Meanwhile, since his arrest Troy Ave has released a mixtape called 'Free Troy Ave', where he declared his innocence and addressed the situation.
"I lost my best friend and the sad part about it is I ain't realize he was my best friend until I lost him," he rapped.
"And that s**t hurts worse than these bullets when I got shot."
The trial continues.