Rapper Troy Ave Charged With Attempted Murder For T.I. Gig Shooting
27 May 2016, 09:53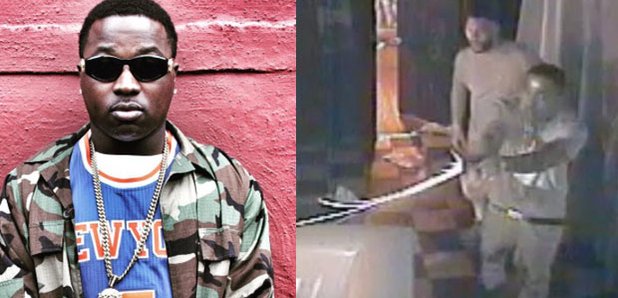 Watch CCTV footage of the incident.
Rapper Troy Ave has been arrested by police in connection with yesterday's dramatic shooting at a T.I. gig in New York.
According to New York Daily News, the Brooklyn rapper allegedly fired a gun inside New York's Irving Plaza before accidently shooting himself in the leg.
Ave has now been arrested and charged with attempted murder and illegal weapons possession.
ARREST UPDATE: Roland Collins (A.K.A. Troy Ave), 33, charged with Attempted Murder & Criminal Possession of a Weapon https://t.co/pb7IbuwbK5

— NYPD NEWS (@NYPDnews) May 26, 2016
According to the newspaper, he can be seen shooting his gun in CCTV footage.
"There is clear video, very graphic video. He walks right out, women all around, and starts shooting his gun," a source said.
Watch below:

The shooting allegedly stems from a feud between Troy Ave and rapper Maino, who performed at the event earlier in the night.
However Maino has denied having any involvement in the shooting, in a lengthy Instagram post.

T.I., who was not present at the time, has offered his condolences to the family of the deceased victim, said to be an associate of Troy Ave.
"My heart is heavy today. Our music is intended to save live, like it has mine and others," he said.
"My heartfelt condolences to the family that suffered the loss and my prayers are with all those injured."
Rest In Peace Bro. God bless. pic.twitter.com/Vq6qFnq5bC

— T.I. (@Tip) May 26, 2016