Travis Scott Surprises His Family With A New House For Christmas – WATCH
26 December 2016, 16:21 | Updated: 26 December 2016, 17:09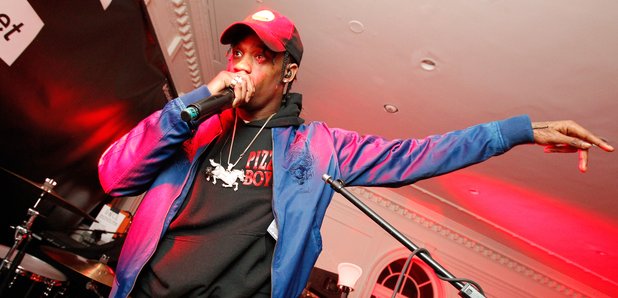 Merry Christmas!
Travis Scott surprised his family with a brand new house for Christmas.
The 'Antidote' rapper, who shared the incredible footage using Instagram's 'Stories' feature, showed his family's reaction as they ran around the house in shock and excitement.
"Gave my family a present I been working on my whole life. A home," he said on Instagram. "Very thankful."
Watch the inspiring footage below:
"It's actually too big to put a f*cking bow around," he said before revealing the surprise.
"I can't wait to see these motherf*ckers' reaction. I'ma 'Gram the whole sh*t."
The huge house appears to feature at least two storeys, a swimming pool and marble flooring.
Bought my fam a crib for Christmas. Use to sleep on floors. Now we walk on marble.

— TRAVIS SCOTT (@trvisXX) December 25, 2016
I had to hide this place from them for 2 months while I built the inside up

— TRAVIS SCOTT (@trvisXX) December 25, 2016
Travis Scott also appeared to spoil himself this Christmas, narrating an earlier part of the video from his brand new Lamborghini.
Meanwhile, Travis Scott's impressive new album 'Birds In The Trap Sing McKnight' was placed No. 14 on Capital XTRA's Best Albums Of 2016 list.