Travis Scott Surprised Kylie Jenner With The Most Extra Valentines Gift Ever
14 February 2019, 12:11 | Updated: 14 February 2019, 12:18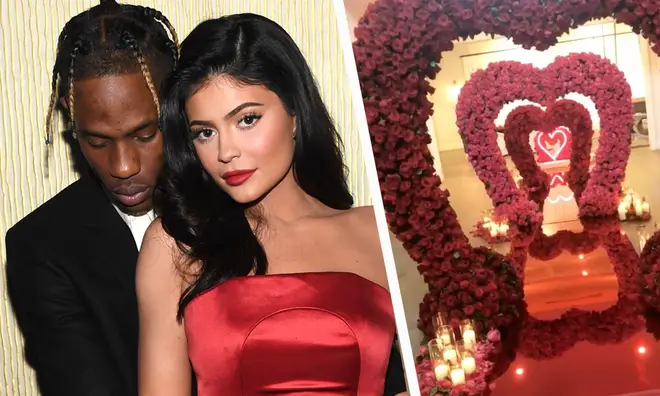 Travis Scott surprises girlfriend Kylie Jenner with the most beautiful early Valentines gift. Fans wonder what Kylie will get on Valentines Day
Travis Scott has showed up and showed out for Valentine's Day.
The 'Astroworld' rapper, 26, shows his loving and romantic side and surprises Kylie Jenner with the gift every woman would love to get on Valentine's Day.
The Keeping Up With The Kardashian's star, showcased her aisle of love with several roses in a heart shape on her Instagram Story (Wed 13th).
Kylie Jenner received the amazing aisle of red roses a day before Valentine's Day as her "early Valentine's Day gift". There is no telling what she will receive on Valentine's Day, after already receiving one of the most expensive Valentine's Day gifts.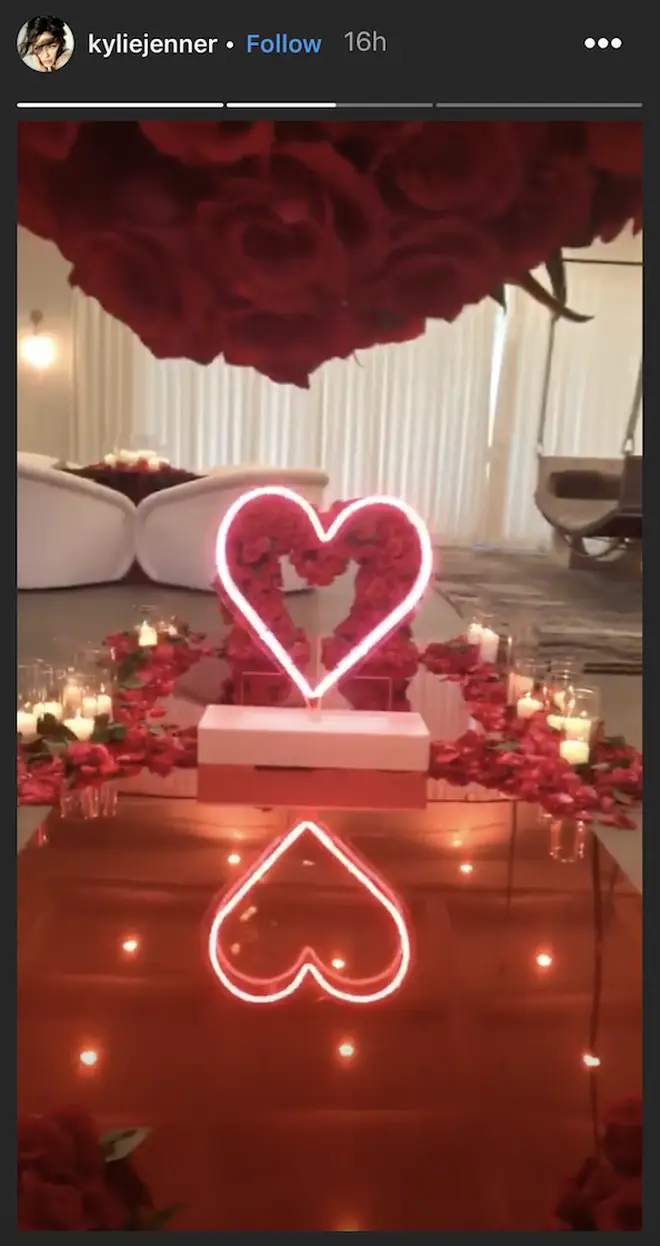 We aren't talking the usual bouquet of red roses, this is a unique lovely concept where Travis definitely went out of his way to transform Kylie's entire room, into 'the room of love and passion'.
Candles lit, a mirrored pink glass floor, and a massive neon pink heart surrounded by more beautiful red roses. What more can one ask for ?
As the makeup mogul reached the end of the walkway of love, she was greeted with a LED lit heart on a stand. 
Kylie walked down the path in utter astonishment after being surprised by boyfriend Travis Scott.
praying one day i'll have a valentines day like kylie jenner...
those flowers tho

— mads🌻 (@mkshick) February 14, 2019
Back in November 2018, the Astroworld rapper organised a trail of red roses leading up their stairwell with a bunch of additional bouquets decorating their lobby.
Fans suspected Travis Scott was going to propose to Kylie on that night and waited on it with excitement.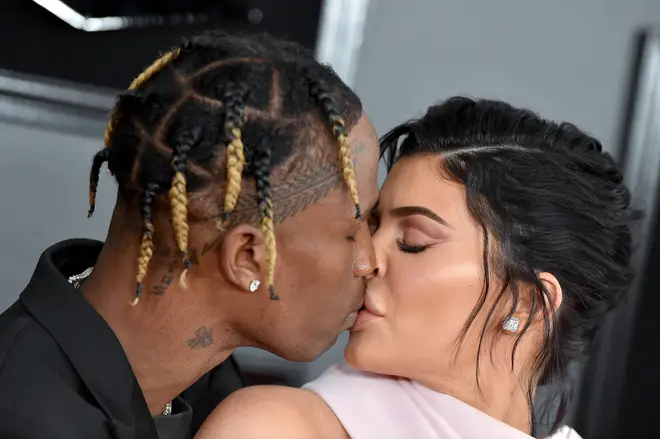 Kylie and Travis's fans are now wondering what the makeup mogul will get on Valentine's Day (Feb 14th) as it's their second Valentine's Day together.
Let's wait and see...