Which Lyrics Are About Kylie Jenner In Travis Scott's Song 'Stargazing'?
3 August 2018, 10:53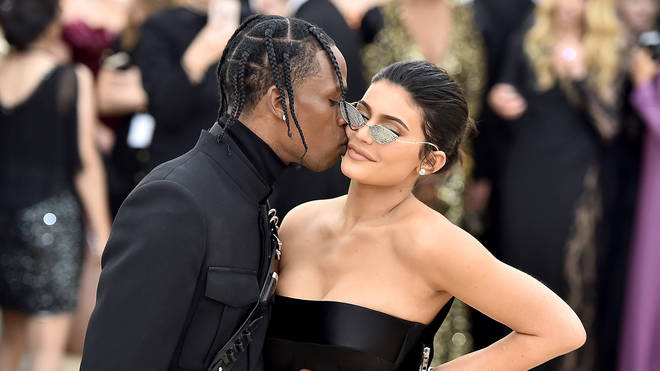 The rapper shouted out his boo on 'Astroworld'.
Travis Scott and Kylie Jenner are stronger than ever, it seems, with the 26-year-old rapper cementing his love for the makeup guru on his new album 'Astroworld'.
On the song 'Stargazing', Scott hails the youngest of the Kardashian-Jenner sisters as "a trophy" and claims that she saved his life following an apparent dependancy on lean.
Read the lyrics about Kylie below.
"I was always high up on the lean (yeah, yeah)
Then this girl came here to save my life
Look up to the sky, down on my knees (straight up)
Out of nowhere, you came here to stay the night"
Elsewhere in the song, he adds:
"But she know my baby mama is a trophy
She be throwing up them B's feel like we both bleed
She keep my d**k jumpin up, feel like I'm Moby
I'm way too gold for this beef, feel like I'm Kobe"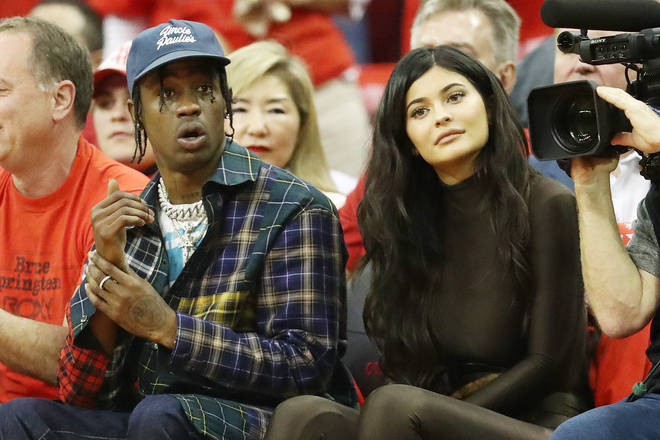 Kylie, who gave birth to the couple's daughter Stormi back in February, was first romantically linked to Scott in April last year, following her high profile split with rapper Tyga.
The social media starlet kept her pregnancy tightly under wraps until she gave birth. During their joint interview with GQ, Travis admitted that he cried in the hospital when they welcomed their little girl.
Meanwhile, Travis finally unleashed his hotly-anticipated album 'Astroworld' on August 3rd. The album features appearances from Drake, Swae Lee, Frank Ocean, Tame Impala, The Weeknd and more.