Travis Scott's Mother Reportedly Demands Paternity Test After Kylie Jenner Bodyguard Photo Goes Viral
6 May 2018, 11:06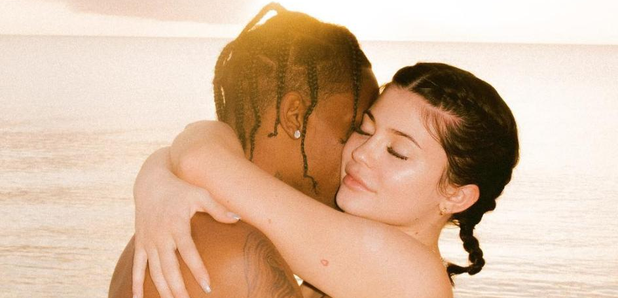 Some fans are speculating that Travis Scott isn't actually the father...
Travis Scott's mother Wanda Webster is reportedly demanding a paternity test after a picture of Kylie Jenner's bodyguard has gone viral.
The picture, which shows Kylie Jenner and her bodyguard Tim Chung walking towards a car, has led fans to speculate that Travis Scott isn't actually the real father of baby Stormi Webster.
In side-by-side photos, fans have pointed out similarities in facial features between Chung and Stormi.
See pictures below:
Why does Stormi kinda look like Kylies bodyguard @KylieJenner @timmm_c pic.twitter.com/S09bJnFhxR

— B (@brendamarin678) 2 May 2018
Kylie Jenner's baby is her bodyguard's, change my mind. pic.twitter.com/Gkea1q7jFn

— mckauley delonjay (@mckooley) 2 May 2018
Why am I glad that Kylie Jenner's bodyguard is more likely to be baby Stormi's father than Travis Scott? pic.twitter.com/dq2M9brLLu

— Yunah Cassiopeia (@iamHikariKim) 5 May 2018
Never will understand how celebrity babies like @KylieJenner adorable one always look like the bodyguard or driver the first few months after delivery. Hold tight @trvisXX she will favor you in a couple more months. Just ask @DaRealAmberRose she'll confirm this truth pic.twitter.com/v9NvVCVSKX

— QuakesReturn (@QuakesR) 5 May 2018
According to InTouchWeekly, Travis Scott's mother Wanda Webster now wants a paternity test to prove that her son is actually father of Stormi Webster and she is the child's grandmother.
"Travis' mother is taking a page out of Kris Jenner's handbook: she's telling him to get a paternity test," an insider revealed.
"She thinks it's important for Travis to shut up all his haters who think [Kylie's] bodyguard is the father. [Travis' mom] likes Kylie but is old school and is sceptical of everything and everybody.
"While Travis is laughing at the rumours and thinks people are being ridiculous, Wanda wants him to absolutely sure."
Kylie Jenner and Travis Scott are yet to respond to the speculation.
Tyga recently ended speculation that he was the father of the child, addressing rumours via social media.