Travis Scott & Kendrick Lamar Release Trippy 'Goosebumps' Video – WATCH
4 April 2017, 12:17 | Updated: 4 April 2017, 12:19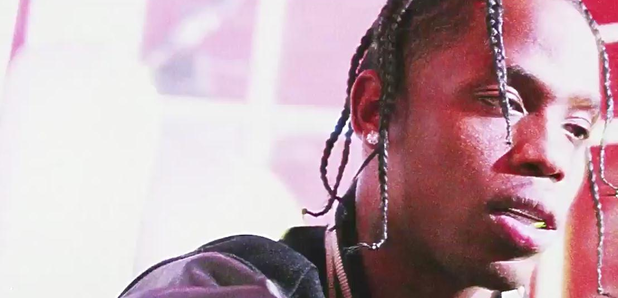 This is creepy.
Travis Scott and Kendrick Lamar have released the trippy music video for their recent collaboration 'Goosebumps'.
Snakes slither out of Travis' eyes in the psychedelic visuals for the 'Birds In The Trap Sing McKnight' song - filled with skeletons, fire and more.
Watch a snippet below:
World premiere@trvisXX ft. @kendricklamar #Goosebumps
Only on Apple Music. https://t.co/ck1gTJEg6E pic.twitter.com/fBCJdDbYza

— Apple Music (@AppleMusic) April 3, 2017
The full video is available exclusively via Apple Music here.
In a recent interview with Apple Music, Travis Scott spoke about the efforts he went through to perfect the video.
"I probably did this video 4 times," he revealed.
"I finally linked up with some co-directors I really liked. My brother, it was super dope.
"My homey A-boy hooked that up. Those dudes are fire. It was a challenge it's my favorite song I was going through so many different videos to make it perfect."
According to the rapper, the original video wasn't quite dark enough.
"It was kinda rated G," he continued. "It wasn't rated mature enough it wasn't what I was envisioning when I made the the song in my bedroom.
"But I finally got it. The song to me was just a mad expression. It really came from deep down and I felt the video really had to give the people part of my conscious."