Travis Scott Performs 'Goosebumps' 14 Times In A Row, Breaks World Record - WATCH
17 May 2017, 10:03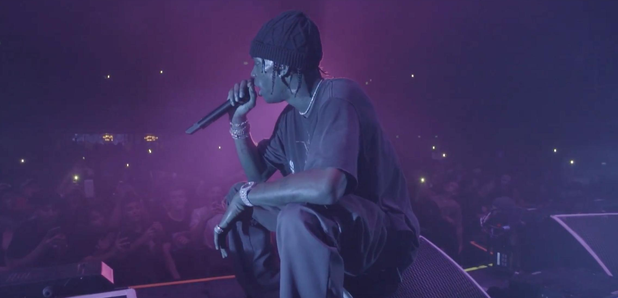 The previous record was held by 'The Throne'.
Travis Scott has continued to push boundaries on his current tour, performing his Kendrick Lamar-assisted single 'Goosebumps' an astonishing 14 times.
The Houston rapper, who was recently arrested in Arkansas for inciting a riot, reportedly broke the world record for the most times a song has been performed live consecutively.
The previous record was held by Jay Z and Kanye West, who famously performed their track 'N*ggas In Paris' 12 times in a row, during a 2012 gig in Paris.
Watch Travis break the world record below:
Meanwhile, Travis Scott recently released three new songs on his Soundcloud, including 'A Man', 'Butterfly Effect', and 'Green & Purple' .
The rapper also recently made headlines for apparently making his relationship with Kylie Jenner official.
According to reports, the reality star has already met his family and has been accompanying him on a number of dates on his current tour around the US.