Kylie Jenner's New Boyfriend Travis Scott Arrested For Inciting A Riot – WATCH
15 May 2017, 11:50 | Updated: 15 May 2017, 12:06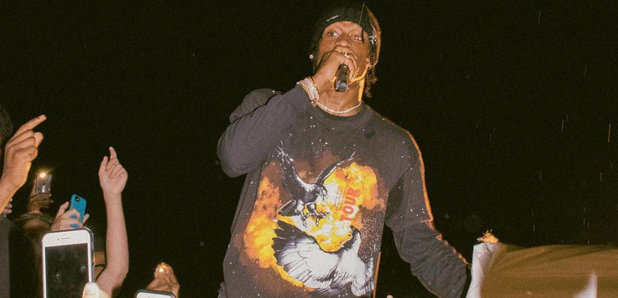 Travis is in hot water with local police.
Travis Scott was arrested over the weekend for inciting a riot at a show in Arkansas.
The 'Goosebumps' rapper was accused of encouraging his fans to rush the stage during his gig at the Rogers venue, leaving a number of people injured, including a police officer and security guard.
Watch footage from the wild performance below:
According to TMZ, a Travis Scott insider has revealed that the rapper had simply seen an open area and asked his seated fans to come forward into the space.
After the drama that followed, Travis Scott was arrested by police and the show was consequently shut down.
Scott was reportedly cuffed by officers for allegedly inciting a riot, endangering welfare of a minor and disorderly conduct.
Meanwhile, it was also recently confirmed that Travis Scott and Kylie Jenner have made their relationship official.
According to reports, Kylie has already spent time with his family in Houston, Texas, and recently travelled around the US with him.
Kylie Jenner and Tyga officially ended their relationship earlier this year, after two years of dating.