Drake Confirms 'Top Boy' Series 3 Is Dropping In 2019 On Netflix
8 November 2017, 15:05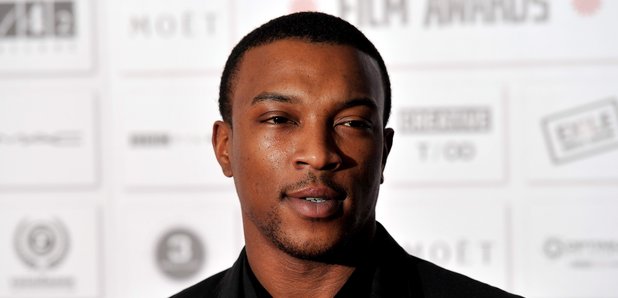 Ashley Walters is to reprise his role as Dushane.
UPDATE
Drake has taken to Instagram to announce that 'Top Boy' is coming soon to Netflix.
Although he's remaining tight-lipped on an official release date yet, he did say that it will be in 2019. This is the first seemingly official confirmation from Drake that he will be involved in the new series.
Drizzy posted a picture thanking the people who made the series happen. He's seen stood with Ashley Walters, Kano and Future The Prince in the Instagram shot.
"The team that made it happen" he wrote, "#TopBoy2019". Let's start the countdown!
The plot has also been revealed:
"The new episodes pick up as Dushane (Ashley Walters) returns from exile to his home in London to reclaim his throne in the highly lucrative drug market. He teams up with Sully (Kane Robinson), his spiritual brother, partner, and sometime rival who is also returning to the same streets after his own form of exile – prison – comes to an end. Awaiting them both is Jamie, the young, hungry and ruthless gang leader whose ambitions leave no place for Dushane and Sully."
3rd October 2018
'Top Boy' is set to return to our screens after sealing a multi-season deal with Netflix.
According to Radio Times, the streaming service are planning to make two more series of the programme, which previously aired on Channel 4 between 2011 and 2013.
Ashley Walters is reportedly in demand to reprise his role as drug dealer Dushane in the London-based crime series.
The show's writer and creator Ronan Bennett is thought to be involved in the script as in previous seasons.
In 2016, rumours began swirling that Canadian hitmaker Drake, a long-time fan of the show, was in talks to direct season three.
Of the revival, Walters previously said: "What I can say is that, behind the scenes, there's some serious work going on to make it happen, and between a lot of good people too.
"So it's going to happen at some point."
He added: "Drake is involved. He's coming on board to help and try and push the situation forward.

Netflix declined to comment but it is understood that the project is due to be announced imminently.