Tameka 'Tiny' Harris Files For Divorce From T.I. After Six Year Marriage
28 December 2016, 15:01 | Updated: 28 December 2016, 15:06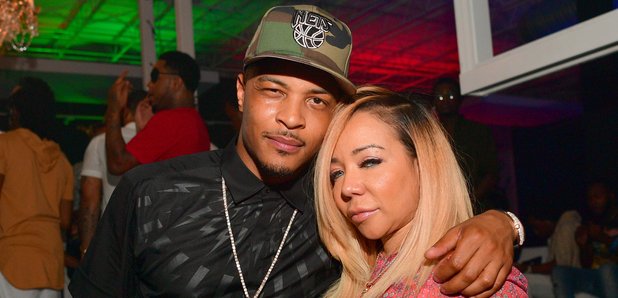 Say it isn't so?!
T.I. and his wife Tameka 'Tiny' Harris have reportedly ended their marriage of six years, after she filed for divorce.
The former Xscape singer, who has three children with T.I., appears to have grown tired of their relationship after a number of high profile arguments earlier this year.
According to TMZ, things got rocky between the pair after footage emerged of Tiny dancing with T.I.'s nemesis Floyd Mayweather at Mariah Carey's birthday party.

The couple, who famously documented their relationship on VH1 TV show 'T.I. & Tiny: The Family Hustle', got married in 2010.
Tiny and T.I. currently co-parent seven children - three from their own relationship, two from T.I.'s previous relationships and one from Tiny.
Despite their split, E! News reports that the couple will "remain friends for the kids and family."
The whole family spent Christmas together and shared footage of their celebrations over the weekend.