Hear Tinashe Sing A Snippet Of New Calvin Harris Collaboration
26 August 2014, 13:52 | Updated: 16 September 2014, 16:24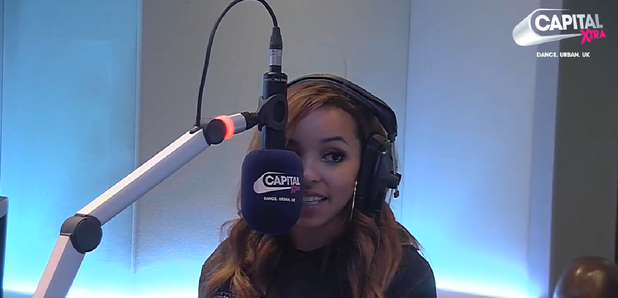 Tinashe talks taking shots and making music with Calvin Harris, plus says Drake "plays the game".
Tinashe paid Max a visit on The Weekends Sessions last weekend (23rd August) and filled everyone in on what it's been like working with Calvin Harris recently.
The '2 On' singer unveiled that the two took shots together and made a handful of tracks in the studio after he DM'ed her on Twitter asking to work together.
Whilst in the studio Max also caught up on what life's been like for Tinashe since Drake remixed her track and she went on to perform with him at OVO Fest - plus, when is a Drake and Tinashe collaboration coming?
Hear about the moment Tinashe met Drake, says he "definitely plays the game".
Hear Tinashe sing a snippet of new Calvin Harris collaboration and reveal what it was like working with the superstar DJ.
Tinashe reveals the way into Calvin Harris' heart.
Catch Max on The Weeked Sessions every Saturday from 4pm.