Chance The Rapper, John Legend, Alicia Keys & More Named Among TIME's Most Influential
21 April 2017, 11:40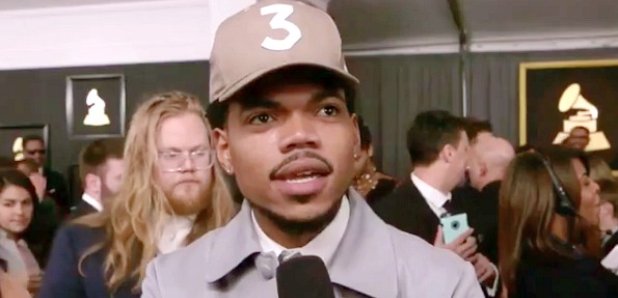 See who made this year's list.
Chance The Rapper, John Legend, Alicia Keys and more have been named among TIME's 100 most influential people list for 2017.
Hip-Hop and R&B has had a huge impact on this year's list, with a number of artists being hailed for their contributions.
Grammy winner Chance The Rapper, was welcomed the prestigious list by fellow Chicago rapper Common.
"Years ago, my grandmother asked me to call her friend's grandson," he began. "She wanted him to offer words of encouragement to an aspiring MC.
"She gave me his number, and I left him a message. I told him to keep following his dreams. Then I forgot all about it."
"Chance upends expectations about what artists, ­especially hip-hop artists, can do," continued Common.
"He streams his albums instead of selling them. He makes music from an unapologetically inspiring and Christian perspective—music that transcends age, race and gender. He gives back to his Chicago community.
"And he does it all as an independent artist, without the support of a label…I'm glad Chance followed his dreams. I hope he always does."
Beyond honored to be one off the #Time100 most influential people. Even more crazy that my hero @common wrote my story!

— Lil Chano From 79th (@chancetherapper) April 20, 2017
Meanwhile, John Legend was celebrated for his achievements by singer and activist Harry Belafonte, who hailed his ability to use "his platform to push for meaningful social change."
"He has visited prisons to raise awareness about mass incarceration — the new slavery — and he spoke out about the importance of Black Lives Matter at Sankofa's Many Rivers to Cross festival, which I helped organize," Belafonte added.
"I hope John continues to grow as an artist and an activist."
Thank you, @TIME. Thank you, @harrybelafonte https://t.co/QCTBbBy4ZW

— John Legend (@johnlegend) April 20, 2017
Other famous faces honoured on this year's prestigious list include Ed Sheeran, James Corden, Ryan Reynolds and more.
Previous years have included artists such as Rihanna, Beyonce, Kanye West and Lil Wayne.