T.I. Responds To Nelly's Arrest By Speaking On False Rape Accusations
10 October 2017, 11:24
"If we find out that this wasn't true, what the f**k happen to her?"
T.I. has spoken out on false rape allegations following the arrest of Nelly.
After the 'County Grammar' star was accused of raping a woman, T.I. discussed other artists who have been accused of sexual assault in the past.
The 'Whatever You Like' rapper spoke from the barber's chair whilst mentioning previous cases involving Tupac and Mike Tyson.
"I'm just sitting here thinking," he said, "After Mike Tyson, after motherf**kin' Tupac, after all the other motherf**kers who done been with girls and the girls got mad for whatever reason and left off and said that they raped them..."
"...What the fuck ever happened when a motherf**ker find out that the b**ch was lying, my n***a?" he continued.
"What consequences is there for this young lady? We take ours."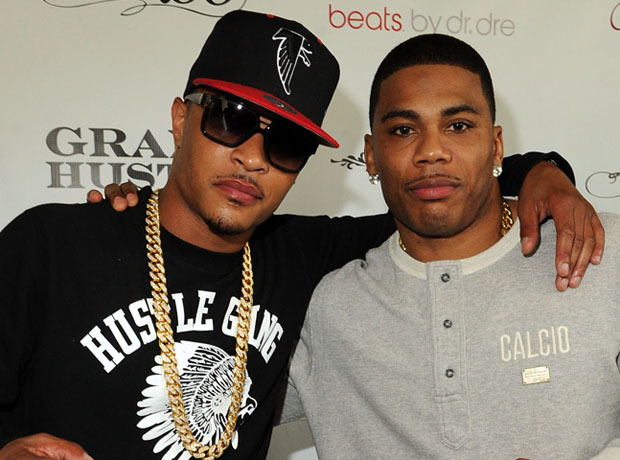 Tupac was convicted of first-degree sexual assault in 1994 after a woman said he and a group of his friends raped her.
in 1992, Mike Tyson was convicted of raping an 18-year-old woman in a hotel room.

T.I. continued: "If more than 12 find her guilty, we got to answer to that,"
"But, if we find out that this wasn't true, what the f**k happen to her? I'm sick of this s**t, know what I mean? I'm just saying, we ain't no muthaf**kin' targets."
"Get your s**t together," he concluded.
Nelly was arrested for rape on Saturday (7th October) morning, following an alleged incident on his tour bus.
Both he and his lawyer strongly deny the claims, with Nelly taking to Twitter to admit he was "beyond shocked" at being targeted by the "false allegation".