T.I. Slams Kanye West For Being Part Of Donald Trump's "Hidden Agenda" - WATCH
17 January 2017, 10:16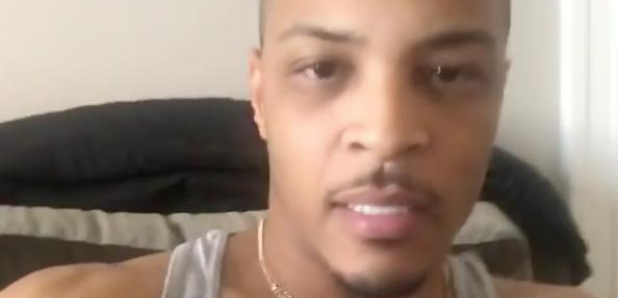 "Kanye, what the f*ck you doing?"
T.I. has sent a clear warning to Kanye West and other black celebrities who choose to meet with Donald Trump.
The rapper, who has often been outspoken about politics, called out Yeezy and others for being part of a "hidden agenda".
"There's a strategic plan that people are trying to make you a part of," T.I. explained.
"So do not accept any invitation to have any meeting, no matter how positive you think the outcome may be.
"Without understanding people have a very Willie Lynch agenda … there's a hidden agenda."
Watch below:

The rapper then further broke down his opinions, criticising Kanye West, Steve Harvey and more.

T.I. was also called out Lil Wayne last year, after the rapper claimed that he didn't understand the Black Lives Matter movement.
Meanwhile Chance The Rapper recently spoke out about Donald Trump's impending presidential election and told fans to toughen up and not be afraid.