T.I Says He Doesn't Think A Woman Should Be President, Quickly Apologises
14 October 2015, 09:54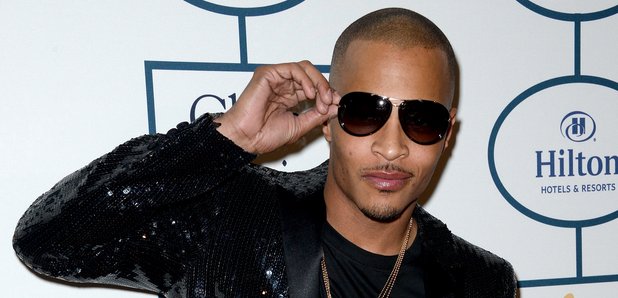 "Not to be sexist but, I can't vote for the leader of the free world to be a woman," he said.
T.I has come under scrutiny after claiming that he doesn't think a woman should be President of the Unites States.
The Grammy Award winning rapper suggested that women are too emotional to hold such a position of power.
"Not to be sexist, I can't vote for the leader of the free world to be a woman," he said during an interview with DJ Whoo Kid on US radio.
"Just because, every other position that exists, I think a woman could do well. But the president? It's kinda like, I just know that women make rash decisions emotionally – they make very permanent, cemented decisions – and then later, it's kind of like it didn't happen, or they didn't mean for it to happen. And I sure would hate to just set off a nuke. [Other leaders] will not be able to negotiate the right kinds of foreign policy; the world ain't ready yet."
T.I took his views a step further by claiming that not only would he not vote for a woman President, but he thinks it's more likely a make believe creature will be voted in before a female is.
"I think you might be able to the Loch Ness Monster elected before you could [get a woman]".
Unsurprisingly, Twitter reacted accordingly to the comments.
Repeat felon rapper T.I. doesn't want a woman president because she would make "rash decisions" K.

— Lucas Neff (@RealLucasNeff) October 13, 2015
T.I. says women are too emotional to be president. T.I. once punched Floyd Mayweather over an Instagram picture.

— Angela Morabito (@Bear2theRight) October 13, 2015
Oh, T.I. There is never a sentence that began "Not to be sexist, but" that ended well.

— Musa Okwonga (@Okwonga) October 13, 2015
T.I said that a woman president is a bad idea because we make "rash decision"...ok T.I but you signed Iggy...who's irrational now though?

— JackYé (@LifeWithJaclyn) October 14, 2015
T.I has since taken to Twitter himself to apologise for the comments and the video of the interview appears to have been removed from YouTube.
My comments about women running for president were unequivocally insensitive and wrong. I sincerely apologize to everyone I offended.

— T.I. (@Tip) October 13, 2015