The Kardashians Break Their Silence Following Kim's Paris Armed Robbery
7 October 2016, 12:47 | Updated: 7 October 2016, 13:01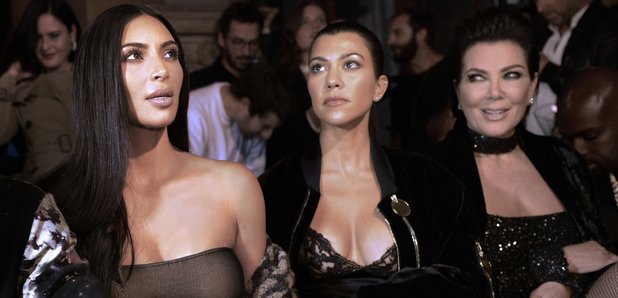 The Kardashians have spoken.
The Kardashian family have finally broken their silence following Kim's dramatic Paris robbery this week.
Kourtney was the first to break their self-imposed social media ban, posting a message from her daily prayer book.
"Remember that joy is not dependent on your circumstances. Some of the world's most miserable people are those whose circumstances seem the most enviable," read the message.
"People who reach the top of the ladder career-wise are often surprised to find emptiness awaiting them. True Joy is a by-product of living in My Presence. Therefore you can experience it in palaces, in prisons … anywhere."
October 6, 2016
"Do not judge a day as devoid of Joy just because it contains difficulties," the quote continued. "Instead, concentrate on staying in communication with Me. Many of the problems that clamor for your attention will resolve themselves.
"Other matters you must deal with, but I will help you with them. If you make problem-solving secondary to the goal of living close to Me, you can find joy even in your most difficult days."
Meanwhile, Kylie Jenner has also returned to Snapchat, posting a story of her hanging out with her dogs.

Kendall posted a picture of herself wearing a heart-shaped cape, alongside the caption: "low key look".

Kanye West has been spotted leaving a recording studio in New York – suggesting he is also returning back to normal.