The Game Slams Top 10 Rappers List, Makes His Own Including Tupac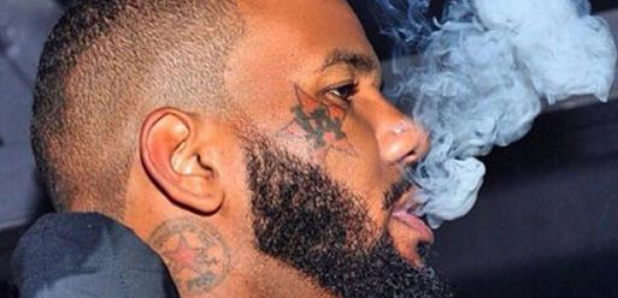 The rapper wasn't impressed with Billboard's list.
The Game is the latest rapper to express his anger at Billboard's recent '10 Greatest Rappers Of All Time' list.
The rapper took to Instagram to slam the magazine for some of its choices, such as the controversial exclusion of Tupac.
After shouting out Snoop Dogg, who also attacked the list, he made a list of his own – giving the top spot to both Tupac and Biggie Smalls.
Check out the The Game's 'Greatest Rappers Of All Time' list below:
1. 2Pac and BIG
2. Nas
3. Rakim
4. Eminem
5. Jay-Z
6. Ice Cube
7. Snoop Dogg
8. Andre 3000
9. Jadakiss
10. Big L
"Y'all trippin on the order of this bulls**t & b***h where the f**k 2Pac & Ice Cube???" he said in a later deleted Instagram post.
"I guess Lauren Hill can out rap Snoop Dogg right ? Y'all out y'all mothafu***n' mind !!! & just disrespect LL Cool J & KRS ONE huh ??? (Now I'm bout to roll my blunt to "Doggystyle" jump on my tour bus & zone out to "All Eyes On Me", followed by "Makaveli" & "Death Certificate" & take me a fu**in nap on this bulls**t..... then wake up & read the comments while a bunch of non hip hop educated f**k boys argue below... "
The Game also warned against making top 10 rappers lists that don't include Tupac, Ice Cube or Snoop Dogg.