The Game Makes Shocking Kardashian Claims On New Track 'Sauce'
16 August 2016, 09:53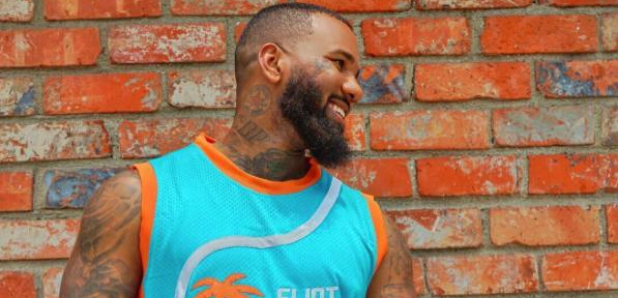 The West Coast rapper reflects on his past.
The Game has made the bold claim that he has hooked up with three different Kardashian sisters, in a new song with DJ Khaled.
In the new track called 'Sauce', the West Coast rapper reminisces on his rise in Hip Hop and makes some controversial claims.
"I used to f*ck bitches that Usher Raymond passed off/ Then I f*cked three Kardashians, hold that thought," he raps.
Listen to 'Sauce' below:
(Warning: This song contains strong language that some people may find offensive.)
Its not clear whether The Game was being serious, however he has been romantically linked with both Khloe and Kim Kardashian in the past.
In an interview in 2014, the rapper denied ever having a relationship with Khloe but he did confirm that he once dated Kim.
"'It's funny man 'cause me and Khloe we're cool," he said.
"People don't know, but I've been knowing Khloe for 12 years - you know what I'm saying? I went and dated Kim for a while. A little short while. Me and Khloe are cool."