The Game Responds To Fabolous' Domestic Assault Arrest
5 April 2018, 15:48 | Updated: 5 April 2018, 15:59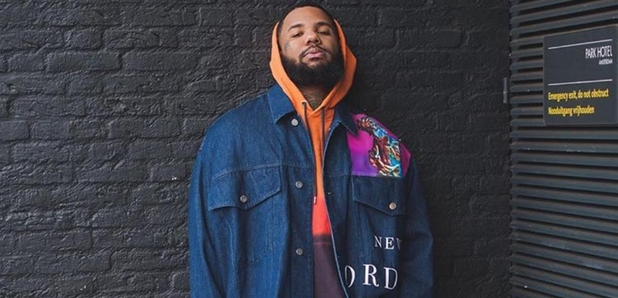 The Game has given his strong opinions on the matter.
The Game has weighed in on Fabolous' recent shocking arrest for domestic abuse.
The Compton rapper addressed the dramatic situation on Instagram, claiming that social media has contributed to breaking-up their family.
"Another black family torn apart over social media," he said. "Look at everyone so happy to see them in shambles. Forget how this all plays out for their two young boys going forward or their daughter whose father figure was just plucked from the family picture by culture vultures.
"Sad to see what the internet does to people's sense of reality. We're all guilty and the world is dying all around us but we're too self-consumed to see it."
He then added: "I never said the physical abuse was okay and as expected 90% of the comments missed my point which was totally about the welfare of their children and our actions as "Gasoline on an already burning fire."
The Game then took the opportunity to weigh on Blac Chyna's recent 'fight' at Six Flags theme park.
"Just like all the people cheering for Chyna to lose custody of her daughter cause she swung one plastic stroller at air. Keep allowing social media to breakdown black families. I was just sharing my opinion."
Fabolous is reportedly facing up to 10 years in prison following his domestic abuse allegations, while Rob Kardashian is reportedly seeking to gain more custody of Dream Kardashian following Blac Chyna's stroller incident.