The Game Describes 6ix9ine As A "Single Mother On A Girls Trip" In New Rant
28 March 2018, 11:42 | Updated: 28 March 2018, 11:44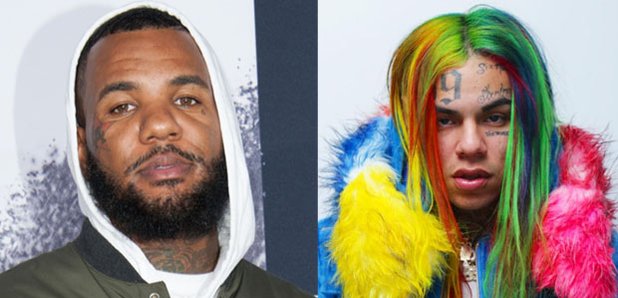 The Game and 6ix9ine's feud continues...
The Game has described controversial rapper Tekashi 6ix9ine as a "single mother on a girls trip" in a savage new rant on Instagram.
The Compton rapper recently sparked a feud between the pair, calling 6ix9ine a "fake-ass Blood" while on tour in Slovenia.
And following Tekashi's controversial interview with The Breakfast Club last week, in which he dissed The Game, he has fired back.
Responding to a picture which described 6ix9ine as the "self-proclaimed King Of New York", The Game hit back with a range of disses.
"#BadBitchAlert," he wrote. "lol we see you princess… toes grippin the travertine… she locked in."
"Lookin like a single mother on a girls trip… all she missing is the tummy tea," he said, adding the hashtag "#SofterThanAMarthaStewartFaceCloth."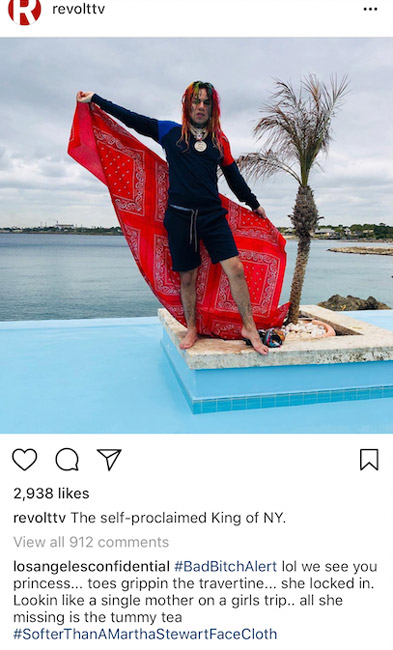 The feud between the pair recently heated up after Tekashi 6ix9ine responded to The Game's "fake Blood" diss on The Breakfast Club.
"He got a family. He got kids, right?" said 6ix9ine. "Why he not taking care of his kids? He worried about the wrong things. His career, he's trying to spark it. Like an old marriage, he's trying to spark it up. It's over, Blood. Hang it up."
Meanwhile, YG is also furious with 6ix9ine after he was also dissed during the same interview.
The rapper threatened 6ix9ine during an aggressive Instagram video post.