The Chicken Connoisseur Is Getting His Own Channel 4 TV Series
5 October 2017, 16:51 | Updated: 5 October 2017, 16:54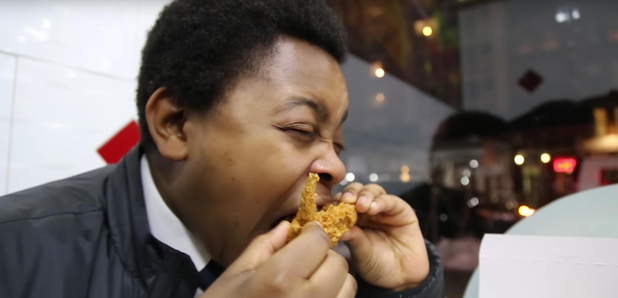 He is coming to a TV near you!
YouTube's resident 'Chicken Connoisseur' Elijah Quashie has landed his own television show on Channel 4.
The 24-year-old food critic, whose viral reviews of London's 'Pengest Much' swept the nation last year, will present his own show called 'The Peng Life'.
He will reportedly sample food, fashion and other items at "street" and "elite" level and decide what is the best.
The show will air later this year and will include the 'Chicken Connoisseur' meeting up with celebrities to review items and discover "what the pengest luxuries are in their life".
"On YouTube I do the chicken ting, but now on Channel 4 I'm reviewing everything," he said in a statement.
"The cheapest stuff to the most expensive stuff. Basically the deadest stuff you'll ever find to the most expensive, baller status stuff. I'll see if it's worth the moolah. Hold tight."
Quashie's YouTube series 'The Pengest Munch' has been viewed millions of times, after his review of Hackney's Taste Of Tennessee chicken shop quickly went viral - gaining over 2.5 million views.
Meanwhile, the 'Chicken Connoisseur' will continue his 'Pengest Munch' series and recently teased a highly-anticipated season two.
Watch below: