Teyana Taylor Launches Fitness Program After Her 'Fade' Body Goes Viral
28 October 2016, 10:13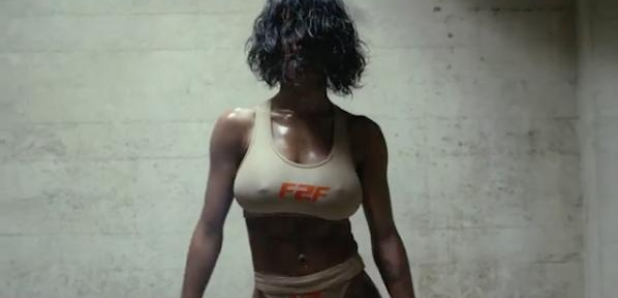 The star is spilling all her secrets.
Teyana Taylor has launched her own fitness program, aptly named 'Fade 2 Fit'.
After wowing the world with her toned body in Kanye West's 'Fade' music video, the 25-year-old has launched her own fitness website with workouts designed to whip us all into shape.
The star took to her Instagram to reveal the exciting news.
The music video in question went viral earlier this year, with fans and celebrities alike astonished by her incredible, oiled-up physique.
"Everyone keeps asking me what I did to get my body," Teyana says on her site
"If you want to know my secret, sign up to get more information on the upcoming dance fitness program and dance workout tour! Thank you and let's Fade 2 Fit."
The program's website explains that the workouts involve dance routines that you can do right in your living room.
After bouncing back into shape after the birth of her daughter in December, Taylor also promises that the workouts are completely safe for pregnant women.
If you're keen on getting as ripped as Tey, you're in luck - pre-registration is already available on the site.
Sign us up!