Tekashi 6ix9ine Responds To His Haters: "A 'Pedophile' Is Doing Better Than You"
9 March 2018, 12:24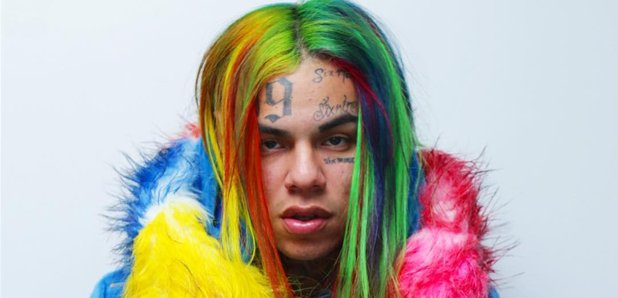 The rapper currently has five songs on the Billboard Hot 100.
Tekashi 6ix9ine is here to remind his haters of his success, it seems, as the controversial rapper embarked on an Instagram rant this week.
After news broke that he currently has five songs sitting in the Billboard Hot 100, 6ix9ine admitted that he likes the fact that his achievements are getting under people's skin.
"REMEMBER it was ONE HIT WONDER! Now it's NO LONG GEVITY," he writes, "THEN it's going to be he's gonna be broke in 3 years. THEN when that goes wrong you gon be like Okay I don't care he's a pedofile [sic]."
He went on to made a bold statement concerning his previously mentioned criminal past - 6ix9ine, real name Daniel Hernandez, pled guilty to sexual misconduct charges concerning a minor in 2015.
"Well my friend that's a L for you because a '''pedophile''' is doing better then [sic] you." he added.
According to Genius, Hernandez was 18 years old on the date of his crime, while the victim was a minor of an unconfirmed age.
He was originally charged with three counts, and later pled guilty to one felony count of Use of a Child in a Sexual Performance.
The rapper was recently taken away by police during the filming of his music video for his song 'Billy'.