Teka$hi 69 Taken Away By Police Following Music Video Shutdown
28 February 2018, 12:44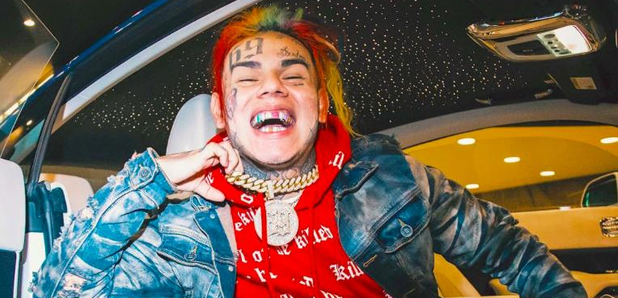 Filming was shut down by the NYPD, reports claim.
Teka$hi 69 was arrested and taken into custody after the filming of his 'Billy' music video was stopped by police, reports claim.
According to TMZ, the rapper's latest video shoot in Brooklyn was shut down by the NYPD, who also allegedly arrested 69 at the scene.
On Monday night, 69 reached to his fans on social media and invited them to be involved in a shoot for his new video the following day.
However, after they turned up in their hundreds on the streets of the Crown Heights neighbourhood, the police broke it up to stop overcrowding.
Teka$hi also did not have a valid permit for the production of the video, according to law enforcement sources.
Police allegedly told the rapper that he was in a dangerous situation amid a series of vicious online threats aimed at him, so took him away from the situation to protect him.
TMZ claim that 69 was taken to the police station for his safety, not to arrest him, and his team picked him up from there.
This week's police run-in follows an incident which saw the rapper become involved in a physical airport brawl at LAX last week.
Meanwhile, 69 recently dropped his debut mixtape 'Day69', which features his viral hit "Gummo" as well as collaborations with Offset, Tory Lanez and Young Thug.