Calvin Harris Teases Unheard Tracks From 'Funk Wavs Bounces Vol 1' Album - LISTEN
13 June 2017, 10:52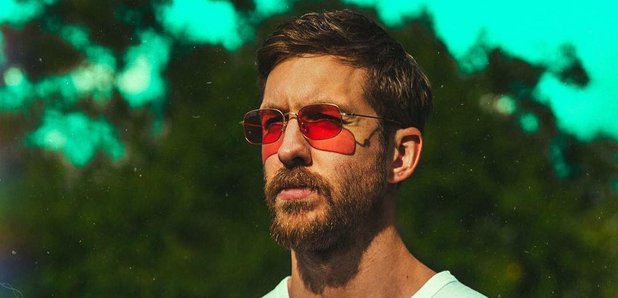 The Scottish DJ enlisted the help of a parakeet to preview the new songs.
Calvin Harris has released track teasers from his upcoming album 'Funk Wav Bounces Vol. 1'.
Dropping on 30th June, the producer's star-studded new record features appearances from likes of Snoop Dogg, Frank Ocean, Travis Scott, Big Sean, Pharrell Williams, Kehlani, Nicki Minaj and more.
Harris took to Twitter to release a two-minute clip featuring unheard snippets of the album.
PRE-ORDER MY ALBUM HERE https://t.co/0P2YE0jrA9 pic.twitter.com/BLBckNxJ10

— Calvin Harris (@CalvinHarris) June 12, 2017
While the official tracklist is yet to be announced, fans can expect to hear some huge collaborations alongside Calvin's chart-topping lead singles.
'Slide' featuring Frank Ocean and Migos, 'Heatstroke' featuring Ariana Grande, Young Thug and Pharrell Williams and 'Rollin' featuring Future Khalid all dropped earlier this year in anticipation for the new record.
Meanwhile, Nicki Minaj tweeted her excitement for her "special record" on the album.
Special record on this project. Saucy. Real saucy. IssAnotherOne #QueenTing Thank you, Calvin https://t.co/7TszGVBrAg

— NICKI MINAJ (@NICKIMINAJ) June 12, 2017
'Funk Wav Bounces Vol. 1' is available to pre-order now.