Tay-K Reveals Prison Address For Fans To Send Him Money & Letters In Jail
5 September 2019, 13:00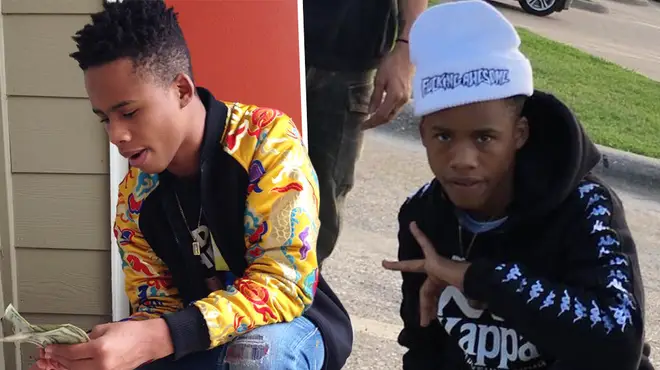 California rapper Tay-K's reps have revealed his prison address for his fans to send him mail in jail. The rapper is currently serving a 55 year prison sentence.
Tay-K has made it clear that he wants to keep a connection with his fans after being sentenced to 55 years for capital murder.
On Saturday (Aug 31) the rapper's reps tweeted out a special message from his account for his fans. The reps revealed the Cali rapper's asking fans to send letters and books, and put money on his books.
According to Complex, The 19-year-old rapper is currently being held at the Bexar County Adult Detention Center in San Antonio, Texas.
Tay-K was sentenced to 55 years in July, from a 2016 home invasion resulting in the shooting death of 21-year-old Ethan Walker.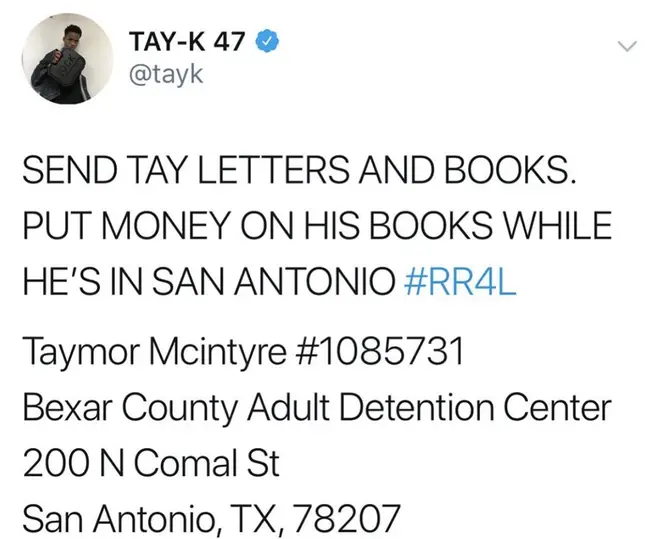 Rapper Tay-K must serve at least 27 years before he is eligible for parole. Although, the rapper's lawyers are currently appealing the prison sentence.
"The Race" rapper stands accused of killing a photographer and shooting another man, while he was on the run from police.
Tay-K was also sentenced to 30 years for aggravated robbery, along with two 13-year sentences for two remaining counts of aggravated robbery.
The rapper was also fined $21,000.