Tay-K Murder Trial: Rapper Reportedly Appeals 55 Year Prison Sentence
26 July 2019, 16:49 | Updated: 26 July 2019, 16:51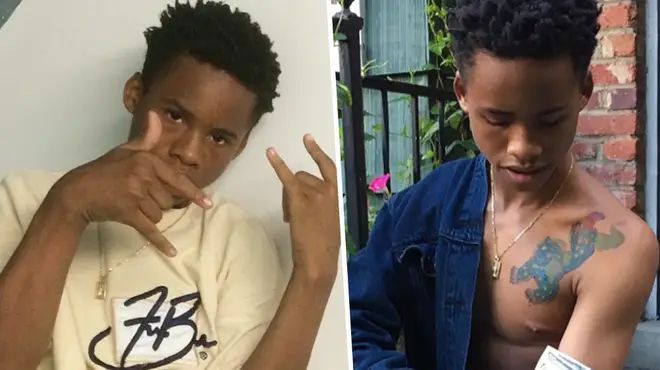 Cali rapper Tay-K has reportedly appealed his 55 year jail sentence. The "The Race" rapper was sentenced to 55 years for his involvement in the murder of Ethan Walker.
On Tuesday (July 23), Tay-K was sentenced to 55 years in prison for his involvement in the 2016 murder of 21-year-old Ethan Walker.
The Cali rapper has reportedly filed an appeal. According to The Fort Worth Star-Telegram, Tay-K, whose real name is Taymor McIntyre, filed an appeal after the sentence was announced on Tuesday.
In addition to the 55 years, the "The Race" rapper has also been ordered to pay a $10,000 fine for the murder charge.
The jury reportedly sentenced Tay-K to 30 years in prison for one count of aggravated robbery, then the rapper was given an additional two 13-year sentences for two other counts of the crime—which both come with $3,000 fines.
"The Race" rappers lyrics from his hit song were used as evidence against him in court during his sentencing. The jury were reportedly shown the song's music video, the cover to his EP & given a print-out of the lyrics in court on Monday.