SZA Accuses Make-Up Store Sephora Of Racial Profiling Her In Shock Tweets
1 May 2019, 16:31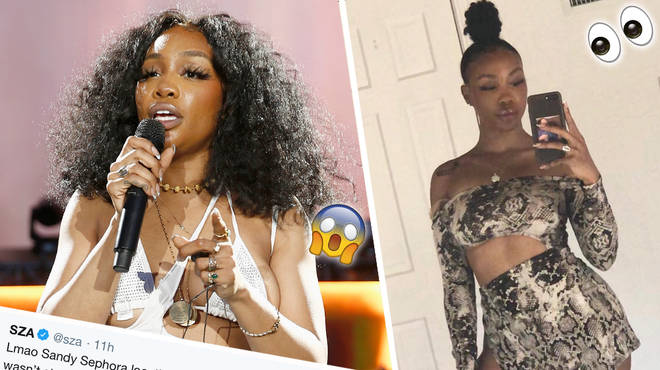 SZA has called out beauty store Sephora on Twitter after a horrible encounter of 'racial profiling'. She revealed that security was called on her during her shopping spree...
SZA has taken to Twitter to tell her fans about her experience she had while attempting to buy new make-up from Fenty Beauty at a Sephora in Calabasas.
During a day of shopping to buy new makeup, the singer claimed staff members called security on her over suspicions that she was stealing.
Fans have taken to social media to express the disappointment and disgust with the make up store, claiming SZA is a victim of racial profiling.
On Tuesday (Apr 30th), the singer took to Twitter to call out Sephora and explain her experience she had while shopping at the store.
She tweeted "Lmao Sandy Sephora location 614 Calabasas called security to make sure I wasn't stealing".
"Sandy Sephora" is a reference to the names given to white women who've previously called the police on black and brown people doing ordinary basic things. SZA kept it classy and continued on to say "U have a blessed day Sandy," she tweeted.
She continued with a follow up tweet stating ""Can a b***h cop her Fenty in peace er whut".
SZA's fans did not waste any time and ensured that Sephora will hear from them. Many fans took to social media and Sephora's google overview comments to let them know how upset they were for 'racial profiling' SZA.
A fan even pointed out the fact that she claimed she "loves Sephora" in her Anything Outro from her CTRL album. Sza replied and said "LMAO THE IRONY."
See other fan tweets below.
>
>
>