Suge Knight Savagely Trolled After Facing 28 Years In Prison Over Manslaughter Case
21 September 2018, 13:44 | Updated: 21 September 2018, 13:46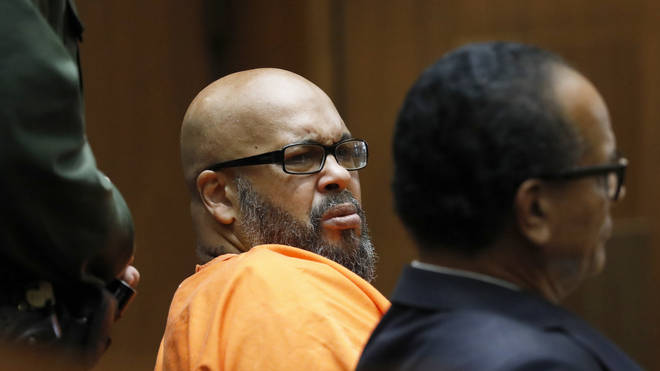 Suge Knight is in serious trouble...
Suge Knight is reportedly facing 28 years in prison after pleading no contest to voluntary manslaughter in the head-and-run death of a Compton businessman called Terry Carter.
The Death Row Records boss, real name Marion Knight, agreed to serve the prison time in a plea deal, which consists of 22 years for the voluntary manslaughter and six years due to it being his third strike violation.
Knight is set to sentenced for the crimes on 4th October.
The infamous label boss got into a fight with a man called Cle Sloan, who was serving as a consultant on NWA movie Straight Outta Compton.
Suge Knight was reportedly unhappy with the use of his character in the biopic, without being paid.
He then allegedly hit Sloan and ran over Carter with a car, with the latter passing away from his injuries.
Although Suge Knight fled the scene, he was caught on surveillance video.
However according to Suge Knight, he was acting in self-defence and actually escaping from armed attackers when he committed the crimes.
After the news was announced, fans took to Twitter to react:
Suge Knight sentenced to 28 years in prison. Finally 2Pac & Biggie can leave Jamaica and come outta hiding.

— Andy Ruther (@AndyRuther) September 20, 2018
Suge Knight is like a character you tell your kids about to scare them.

— B. Miller (@BlaiseInKC) September 20, 2018
They done slapped 28 years on Suge Knight. They must have got him for PAC and eazy

— 🌙 (@JetSetSolo) September 20, 2018
According to Knight's plea deal, he has been absolved in two additional legal cases from 2014, which involved allegedly stealing a camera from a woman and sending threatening texts to F. Gary Gray – the director of Straight Outta Compton.
Suge Knight was facing a life sentence prior to the deal, with jury selection for the case set to start on Monday.