Soulja Boy's House Robbed Ahead Of Chris Brown Fight
12 January 2017, 10:15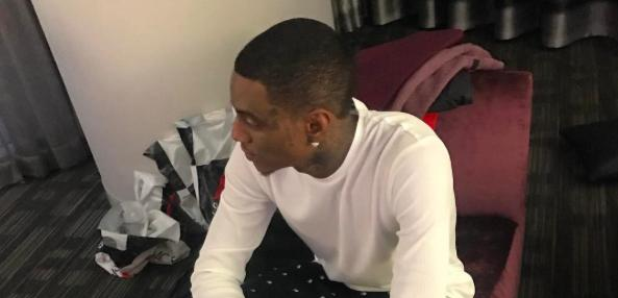 Things are getting very serious.
Soulja Boy's house has been burgled amidst his ongoing beef with Chris Brown.
According to TMZ, a man broke into the rapper's Hollywood Hills mansion on Tuesday morning and got away with over $10,000 in cash and $12,000 in jewellery.
Soulja Boy wasn't at home during the burglary however his house is reportedly wired with surveillance cameras and one captured the suspect's image, according to law enforcement sources.
There is no evidence that Chris Brown or his crew are involved.
Police are currently investigating the incident.
Soulja Boy appeared to respond the news on Instagram, posting a video of himself showing off his jewellery and money.
"Big Soulja the trending topic. F*ck everybody," he wrote.

Meanwhile, it has now been revealed that Kelly Price will sing the US national anthem at Soulja Boy's upcoming boxing match with Chris Brown.
The singer confirmed the news on Instagram, adding: "Looking forward to singing the national anthem on fight night with @souljaboy and @chrisbrownofficial.
"Thank you @50cent for trusting me with this!"

The boxing match is still set to go ahead in Dubai later this month.