Soulja Boy Sparks Feud With Kanye West For Being Too Old For Fashion - WATCH
18 January 2017, 10:01 | Updated: 18 January 2017, 10:09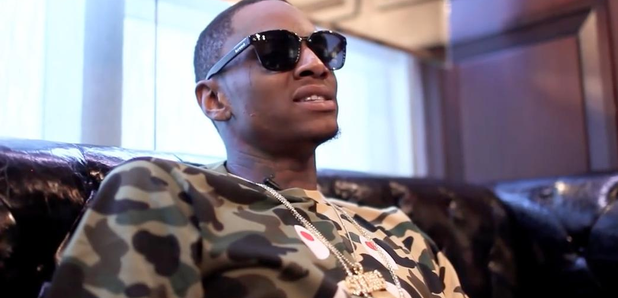 Yeezy is under fire.
Soulja Boy has started a fresh feud with Kanye West after calling the rapper too old to be involved with fashion.
Soulja, who has been embroiled in a long-running feud with Chris Brown, has now set his sights on a new target.
In a new interview with Hypebeast, the rapper threw shade at Kanye West for not being relevant in youth fashion.
"They say I got the most swag in the rap game though. I don't really see nobody being fresher than me. I know they be on Kanye's dick and sh*t," he said.
"I don't know. I feel like I got more swag than everybody though because I'm younger. He's old. I'm like 20, how old am I, 26. That's young. The youth. The youth runs fashion."
Watch below:
Throughout the interview, Soulja Boy also continued to take shots at Chris Brown, Mike Tyson and more.
Meanwhile, Mike Tyson has released the official music video for his diss track aimed at Soulja Boy.
Will Kanye West respond?