Soulja Boy Has Been Charged With Felony Gun Possession
24 January 2017, 09:55 | Updated: 24 January 2017, 09:56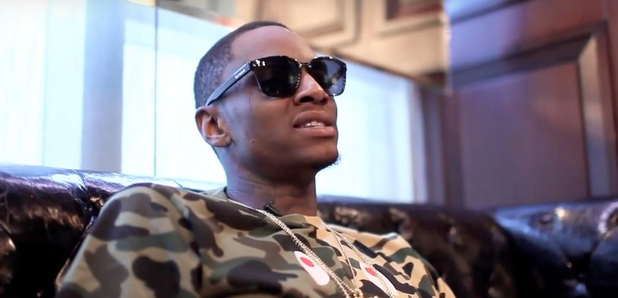 The rapper could face serious jail time.
Soulja Boy has been charged with possession of an assault weapon and felony possession of a firearm, reports claim.
The rapper faces two felony weapons possession charges and one misdemeanor count of receiving stolen property after stealing a military-style pistol and a handgun from a police car.
According to TMZ, the assault weapon charge is for a Mini Draco AR-15, which is illegal for anyone to possess in California.
The misdemeanor count of receiving stolen property is for a stolen 45-caliber Glock 21, which also violated the rapper's probation.
Soulja will face over four years in state prison if convicted.
The 'Crank That' rapper pleaded not guilty in a hearing on Monday and will return to Los Angeles County Superior Court on 28th February.
Soulja was previously arrested on 15th December last year after police found the aforementioned firearms at his home in Studio City.
Back in 2011, he was arrested on felony drug and weapons charges during a routine traffic stop in Georgia.
The rapper recently hit the headlines after publicly throwing shade at boxing icon Floyd Mayweather, who is also training him for his upcoming fight against Chris Brown.