Fabulous Reveals Christmas Day Release Date For Soul Tape 3 Mixtape
10 December 2013, 10:43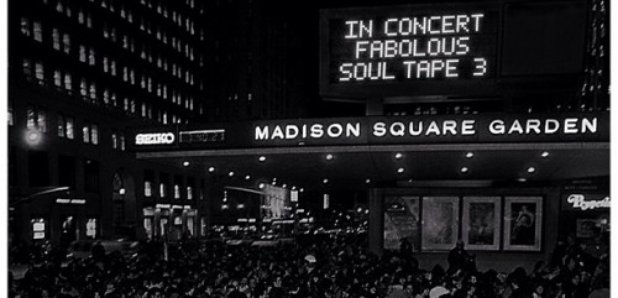 Turns out there's an unexpected gift being delivered this year as the third instalment of Fabolous' mixtape series premieres.
Santa wont be the only one making an appearance at Fabolous fans houses this Christmas.
The rapper has taken to his Twitter page to announce that he will be releasing the third installment of his popular mixtape series – 'Soul Tape 3' - on December 25th. He also shared the artwork – a black and white image of crowds gathering outside Madison Square Garden. Obviously a dated image, it's been updated with 'In concert Fabulous Soul Tape 3' written in bright lights.
It's been over a year since the release of the second installment of the Soul Tape series premiered, which featured collaborations from J. Cole, Wale, Pusha T, Trey Songz, Cassie and Teyana Taylor.
The Brooklyn artist has already revealed that there will be a collab from Jeremih on the new mixtape, but we're yet to hear about who else might feature.
The mix tape will be available on Christmas Day at 12.25pm on livemixtapes.com.