Solange Shut Down An Instagram User That Called Her Son "Ugly"
3 November 2015, 10:16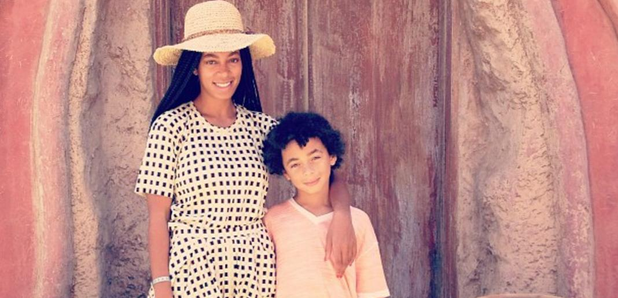 Have people not already learnt that you should never start with Solange?
Solange Knowles has completely shut down an Instagram user that commented her 11-year-old song Julez was "ugly."
Beyoncé's younger sister posted a picture of her only child looking pretty cool as he dressed up as LL Cool J on Halloween, writing that he was "too cool for ghost and goblins."
But of course, a troll is never far away. One user wrote on the photo, which now has over 1000 comments, that Julez was "so cute but at the same time he ugly."
Never one to hide her feelings (remember lift-gate?), Solange jumped right on the post, responding to the user.
"Jussst as I thought it was safe to share pictures again, a young'n like you decided to use her time to spread ugliness," Solange wrote. "I hope this really resonates with you and you make better decisions in the future towards how you use your words towards innocent children."
Read her full response below.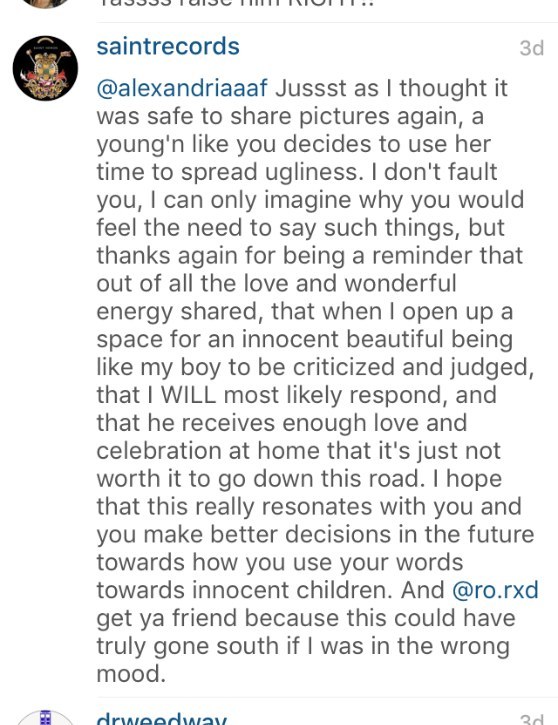 Keep it real, Solange.