Solange Reveals The Real Reason For Making Her Album 'A Seat At The Table'
9 December 2016, 11:36 | Updated: 9 December 2016, 11:38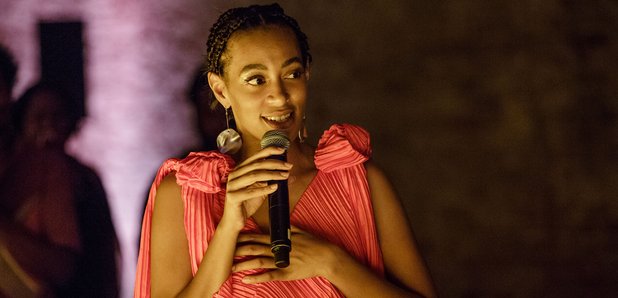 It's not what you expect.
Solange has revealed the real reason she made her impressive latest album 'A Seat At The Table'.
The soulful singer has admitted that criticism from music journalists fuelled her passion on the project.
Solange called out writers back in 2013 for not understanding the "culture of R&B" before writing about the genre.
The led to New York Times writer Jon Caramanica claiming that Solange was "biting the hand that feeds you".
In a recent interview with New York radio station WQXR, Solange revealed that Caramanica's comments were "the turning point in the transition for me writing the album that is now 'A Seat at the Table'".
"I began to think a lot about that conversation and replaying it, and it haunted me," she told host Helga Davis.
"And it haunted my mother to hear someone telling her daughter 'don't bite the hand that feeds you,'" she continued.
"And also the racial subtleties - are not so subtle - of what that encompasses when you say that to a black woman."
"Then you connect it by saying 'Do you know who's buying your records?' I was essentially being told to shut up."
Meanwhile, the album's standout single 'Cranes In The Sky' is now nominated for Best R&B Performance at this year's Grammys.