Solange Cancels New Years Eve Performance After 'Complicated' Health Diagnosis
28 December 2017, 11:08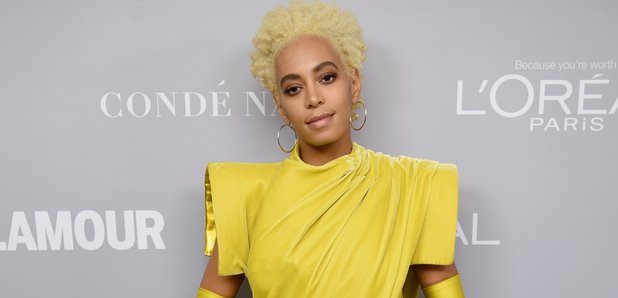 The 'Cranes In The Sky' singer opened up to her fans...
Solange has been forced to cancel her New Years Eve performance at Afropunk Johannesburg after being diagnosed with an autonomic disorder.
The R&B singer, who released her critically-acclaimed third album 'A Seat At The Table' back in September 2016, has opened up about her health issues in an emotional Instagram post.
"Wrote, deleted and re wrote this like 5 times..." she began. "Still not sure what exactly or how much I want to share..."
"It been a journey that hasn't been easy on me... Sometimes I feel cool, and other times not so cool at all. It's a complicated diagnoses , and I'm still learning so much myself, but right now, my doctors are not clearing me for such an extended lengthy flight, and doing a rigorous show right after."
It is not currently clear what Solange's diagnosis entails however according to the Mayo Clinic, each of the disorders can have a severe impact on body functions, including heart rate regulation, blood pressure, bowel and bladder functions, perspiration and body temperature.
The disorders can also cause feelings of fatigue, light-headedness, weakness and cognitive impairment.
Following Solange's announcement, Afropunk released a statement.
"We would like to thank Solange for her ongoing support, and for sharing this year with us at AFROPUNK festivals around the world. It is incredibly important to those of us at AFROPUNK that she recovers and remains in good health.
"Her music and spirit has been a place of great comfort and inspiration to us as a community. And of course we are incredibly saddened that she will no longer be performing at the inaugural AFROPUNK Joburg this weekend."
Read the full statement here.
Get well soon, Solange!