WATCH: Did Shia LaBeouf Diss Drake In This Epic '5 Fingers Of Death' Freestyle Rap?
14 November 2016, 11:16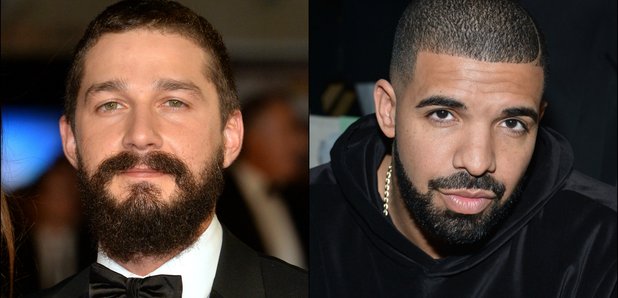 The actor stunned fans with his rapping talents.
Shia LaBeouf put modern rappers to shame as he absolutely smashed a freestyle rap - and possibly fired some shots at Drake.
During an appearance on 'Sway In The Morning', the actor showcased his rapping talents in a '5 Fingers of Death' freestyle challenge.
LaBeouf seemingly came for Drake during the epic rap, and whilst Drizzy's name wasn't mentioned, it didn't take long for people to read between the lines.
Watch the video below:
'It's trash rap in October,' Shia raps in the video.
'Who wrote what for who? It's all so below par / Substandard / Used to be a litmus / If you didn't write your own s**t, you got dismissed.'
LaBeouf also came for rapper Lil Yachty, and didn't hold back as he named-and-shamed him.
'Where did spitters go?' he continues.
'Garbage litter s**t they wrote / Miss me with that Lil Boat / 'Cause bigger individuals / Committed to these principals / Is living on they tippy-toes / Sinking with a hippy's hope.'
Following the video's release, social media users expressed their surprise and praised the actor for his undeniable rapping skills.
I think it's fair to say, Shia LaBeouf just killed the entire 2016 rap game.

— NUFF$AID (@nuffsaidNY) November 11, 2016
Shia LaBeouf vs Lil Yachty is about to be the greatest rap beef of all time

— Matt (@matthewwrobel) November 11, 2016
You know rap dumb trash now and days when Shia LaBeouf just out rapped everyone that's hot rn .. no gas

— SirLevington (@WearMyLevis) November 11, 2016
yo why Shia LaBeouf spit better than 80% percent of the rap game? he murdered that freesyle

— Yes Lawd! (@InMyZoneTho) November 11, 2016
Shia LaBeouf legitimately embarrassed Drake in a rap freestyle.

2016, where impossible happens.™

— Jey Rheta ® (@JKCove) November 11, 2016
Anyone else eagerly awaiting a debut rap album from Shia?